Australia's largest stockist of stainless steel wire and mesh
Over 20 years of experience in supporting local
manufacturing and infrastructure projects.
We stock an extensive range of stainless steel wire and mesh to meet the specific needs of any project.
Our range of products are independantly tested to ensure the highest standards of quality and performance.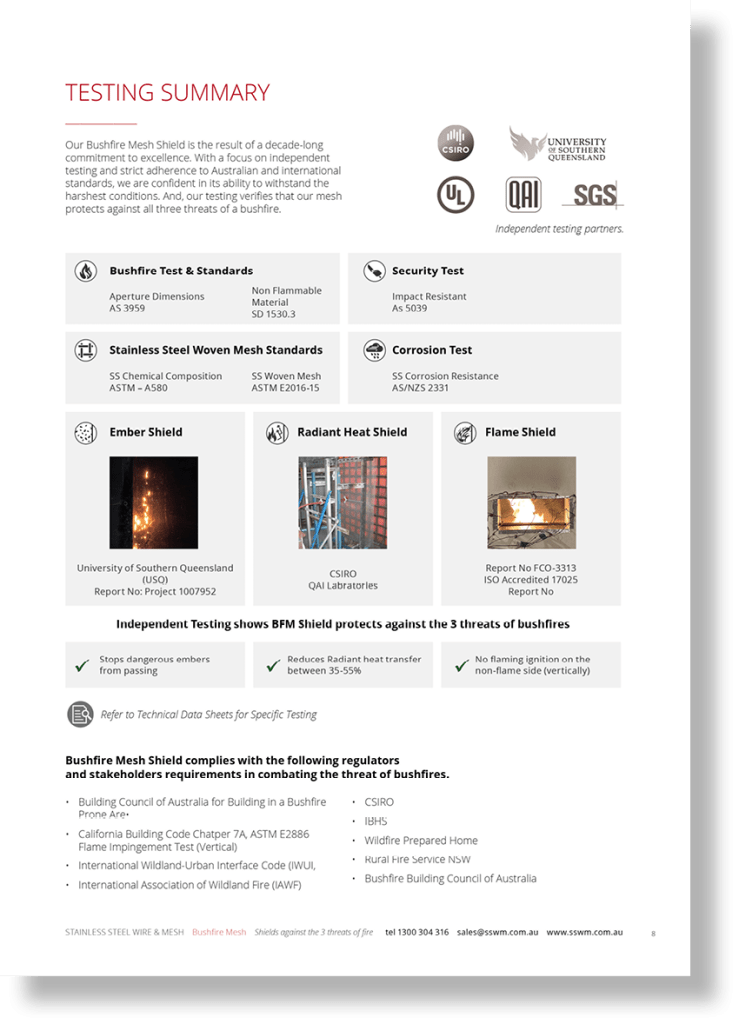 Easily navigate our extensive range of products and select which product best meets your requirements with our Product Selection Guides.
Our intuitive tables of technical specifications and our to-scale images make selection and specification straight forward.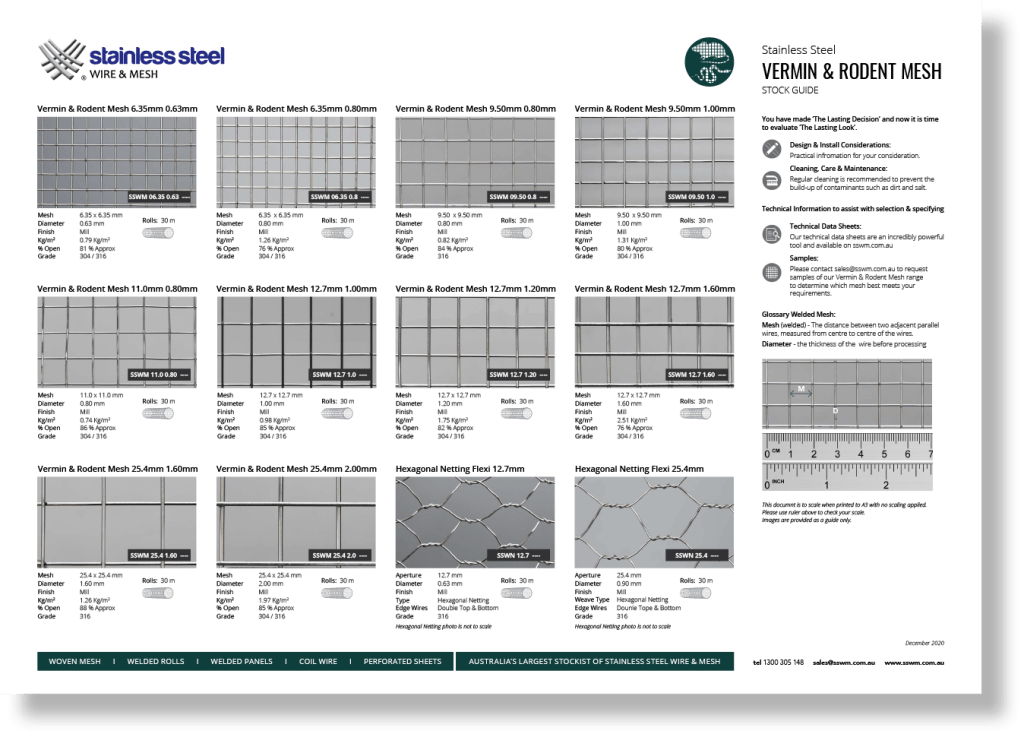 TRUSTED BY 1000+
BUSINESSES AROUND AUSTRALIA
We've been supporting local manufacturing and infrastructure projects for over 20 years.

We have been dealing with SSWM for over 9 years. SSWM stock holding is always reliable and ready for us to pick up that day! We have a great strategic relationship and value the referrals that we receive from SSWM.
MPPT ENGINEERING PTY LTD
Paul Jeffery

We are a family business and we love dealing with another family business SSWM. Andrew Greer likes to tell me we can dance on our feet and it's very true SSWM are incredibly responsive, with a great range and are very customer focused.
MORGANA & SONS PTY LTD
Ben Morgana

We recently renovated a rural property and installed Stainless Steel Bushfire Mesh. The SSWM team were a pleasure to deal with helpful and efficient. We now have a fantastic product installed and I would have no hesitations in recommending SSWM.
BUSHFIRE MESH
John Newman Morris
PROJECTS ACROSS AUSTRALIA
From Woodend the the Wimmera, we've been working with a range of our clients to…
FREQUENTLY ASKED QUESTIONS
At Stainless Steel Wire & Mesh, we get a lot of commonly asked questions about our range of products and their many applications.  This FAQ page lists those frequently asked questions. If your question is not answered here, please do not hesitate to
contact us
for help.